Resilient Business Challenge
Mitigate Your Risks, Get Prepared
The Resilient Business Challenge is a self-guided tool curated by state and local economic development experts that includes five detailed steps to business resiliency.
Resilient Business Challenge – FAQs
What do I need to get started?
We prompt you at the beginning with materials that you will need to work through the step. For example, step one asks for an inventory list.
How long does the Challenge take?
Each resource within the Challenge has an estimated amount of time you should set aside to complete the action item. The duration will vary depending on your business' unique characteristics, including size, industry, location, and more. Make sure to review the document ahead of time to gather the documents, employees, and equipment you'll need to complete it.
Do I have to complete the entire Challenge all at once?
You can complete any portion of the Challenge and then simply pick up where you left off at a later date.
What is the value of the Challenge to my business?
The Resilient Business Challenge is an easy and proactive way of addressing potential interruption incidents that could harm your business. In addition to helping you shore up key vulnerabilities, you'll receive a completion certificate and badge to let your stakeholders know that you are focused on long-term sustainability.
Prepare & Anticipate
Document your business functions and identify impacts of disruption.
Support Key Stakeholders
Recognize key relationships with suppliers, vendors, partners; train and care for employees.
Secure & Protect
Strengthen facilities and safeguard data and vital documents.
Adapt & Recover
Understand your insurance and finances and document your contingency options.
Rinse & Repeat
Establish a process to continually re-assess risk at regular, predetermined intervals and trigger points.
Take the Challenge
Ready to get started? Complete the form below to download the Resilient Business Challenge document. Upon completion, you will receive instructions for how to claim your Certificate of Completion.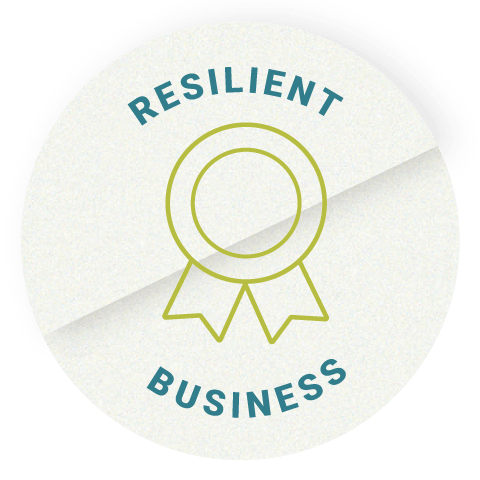 Subscribe to Outsmart Disaster Updates
California Office of the Small Business Advocate
1325 J Street, Suite 1800
Sacramento, CA 95814
Tel: 1-877-345-4633
Email CalOSBA | About Us